As the rapid development of science and technology, driven by the continuous increase in digitalization, networking, and intelligence, with consumers and major companies around the world demand for bandwidth has increased rapidly, it has brought great challenges to the basic network, and the data center needs continuous expansion and upgrade, only in this way can provide stronger computing power and more storage capacity. The current mainstream data center equipment is gradually transitioning from 100G to 200G and 400G.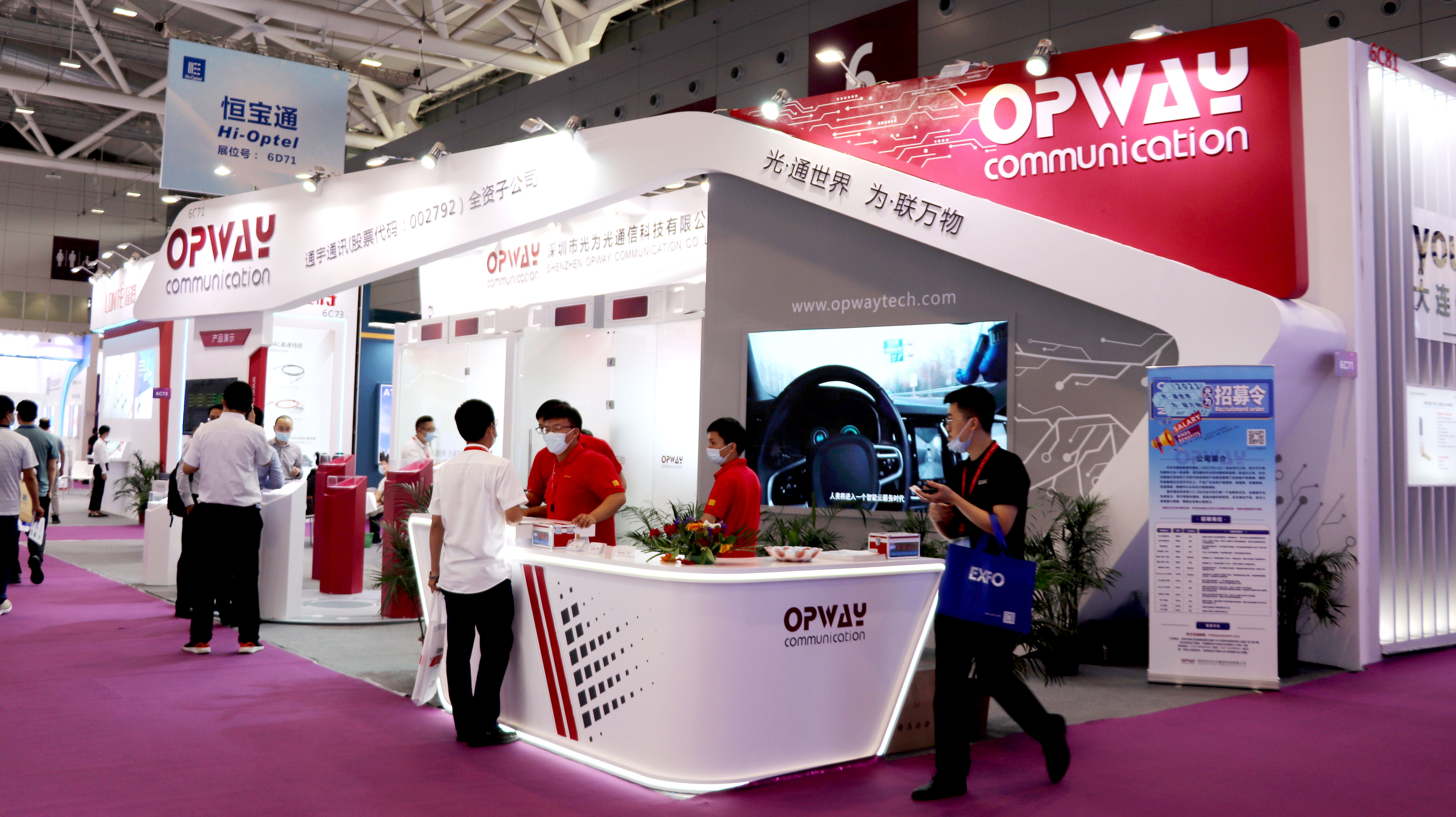 From September 16th to 18th, the 23rd CIOE was held in Shenzhen World Convention & Exhibition Center. With the full support of Tongyu Communication Inc.(002792.SZ), Shenzhen Opway continues to develop high-speed optical modules with forward-looking technology to meet market demand. And Opway shows the latest research and development achievements through this exhibition.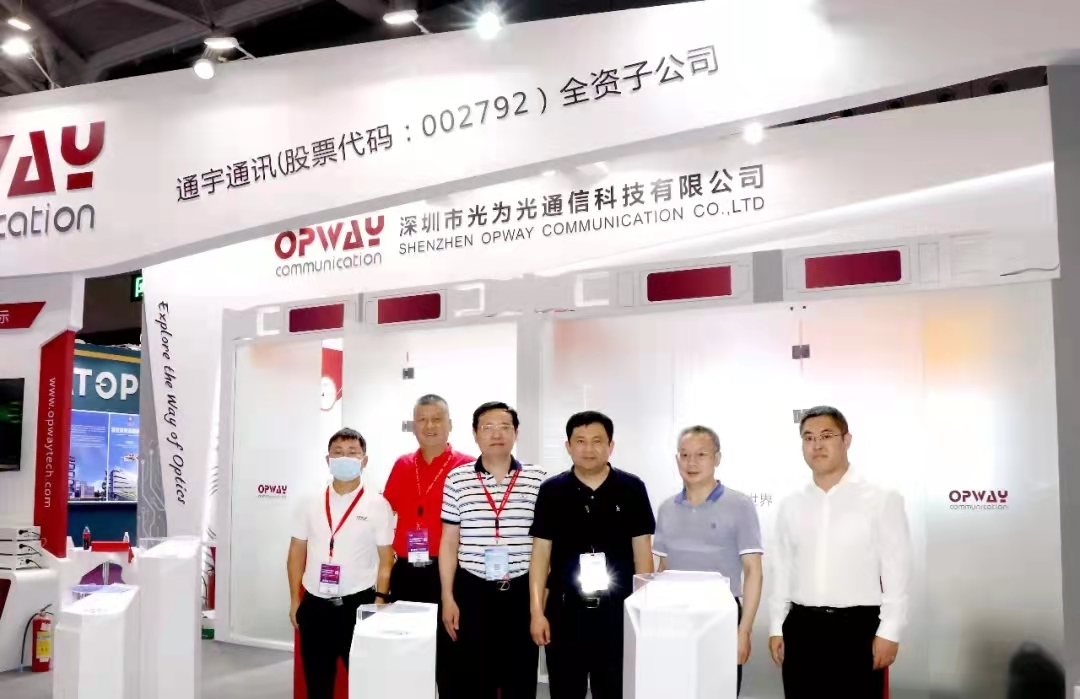 Wu Zhonglin, the chairman of Tongyu Communications, takes photo with customers and Opway team
In this exhibition, Shenzhen Opway launched high-end optical module products for the digital communication market, such as 400G QSFP-DD SR8/AOC, 200G QSFP56 SR4/FR4, and 100G optical module products for medium and long distance transmission, such as 100G QSFP28 ZR4, 100G QSFP28 single wave series products (including LR1,ER1,BIDI LR1,BIDI ER1).
At the exhibition, Opway demonstrated the 400G QSFP-DD SR8 high-speed optical module products and demonstrated to customers on-site. The 400G series optical module is the latest solution provided by Shenzhen Opway for high-speed transmission in large data centers.It is mainly used for 400G Ethernet, cloud network, INFINIBAND network, and data center short-distance interconnection. It not only take into account high-speed interconnection, but also consider the urgent needs of users for power consumption and cost.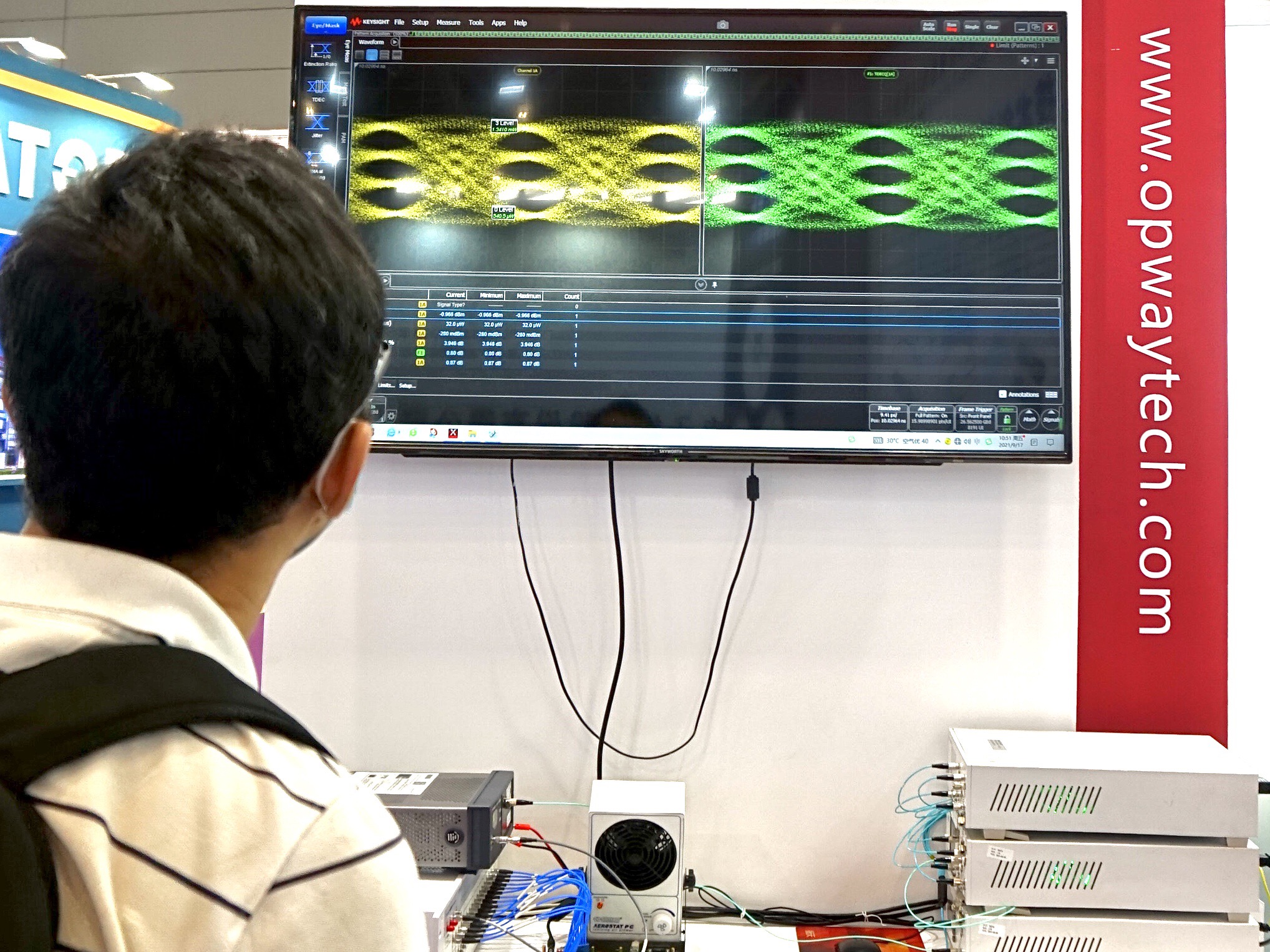 400G product demonstration
Wu Zhonglin,the chairman of Tongyu Communication visited the Opway booth and had in-depth exchanges and communication with Opway leaders and customers on site during the exhibition. At the same time, Tongyu Communication plans to invest 530 million yuan to build a brand-new Opway and improve the strength in an all-round way. It is used in the expansion of Wuhan's R&D and production base and the research and development of high-speed optical modules and high-speed optical devices. Opway will achieve major breakthroughs in products and technologies and enhance the core competitiveness of the company.
Wu Zhonglin, the chairman, is communicating with customers
Shenzhen Opway has made remarkable achievements in the optical communication industry in recent years. There is still a long way to go in the future development.We will continue to improve the company's management system, enhance market operation capabilities, and create high-quality products and serve our customers. Opway Communications will continue to deepen the field of optical module products and inject fresh vitality into the development of the optical communications industry!
Opway connects all things in the world. See you next year, CIOE!